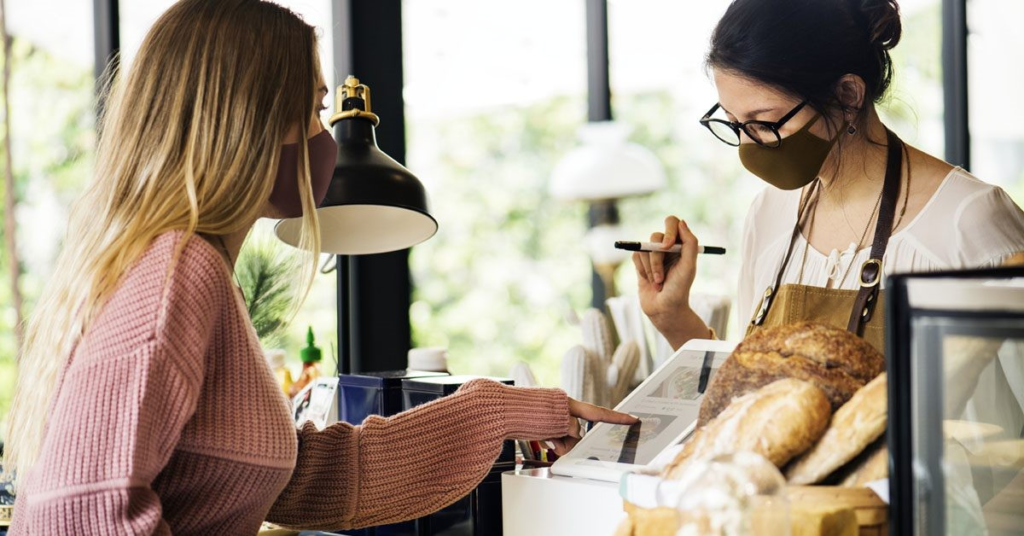 What do consumers value? The coronavirus pandemic has had an effect on these answers. It's altered spending habits and priorities, and it's changed how marketers need to connect with consumers. 2020 saw consumers spend a record $83B on credit card debt and many homeowners invested in their greatest asset. 
The pandemic brought out some of the greatest parts in humanity. There was a true care for ones neighbors that had rarely been seen. It was important to make sure that local restaurant or hardware store could keep their lights on. People realized that those businesses were their family, friends, and neighbors. Localizing your marketing strategy is a great way to connect with consumers who are already thinking about their local economy. Let's break down the factors driving local spending habits, why local marketing makes a difference and the steps you can take to implement a successful local marketing strategy.
Consumer Focus Goes Local in 2020
Even as America's retail giants saw tremendous growth in 2020, there was a countertrend where local communities, neighborhoods, and homes took on increasing importance. People were staying at home, and consumers were more focused on their immediate vicinity.
This has real dollars-and-cents consequences. Groundworks reports that about one-third of homeowners plan to fix up their homes in 2021, prompting a home renovation boom. Consumers are also looking for ways to spend their money with local or small businesses. Shopify says that half of all consumers are seeking to support independently owned businesses, and last December, Google reported that 65 percent of U.S. consumers doing holiday shopping planned to buy more at local small businesses. (1)
These are significant trends that demonstrate changing consumer values.
The feeling of making an impact is important to consumers who shopped at independent retailers during the pandemic. Shopify reported that the main reasons consumers were spending locally were to strengthen the local economy (57%), support local job creation (41%), and invest in their communities (35%). (2)
"The coronavirus crisis has offered an opportunity for people to rethink what matters—and what doesn't," explained Google. It turns out that communities matter. Movements to support small businesses began happening in cities all across the country. Between February and March of 2020, Google searches for "support small businesses" spiked as consumers sought to spend their money in ways that align with their priorities. Search volume continues to remain elevated at nearly double the pre-pandemic levels. (3)
Local Marketing During COVID-19
As more consumers focus on their local communities, a localized marketing strategy is a way to meet consumers where they are and build connections based on what they value. McKinsey says that localization is one of the top marketing opportunities of the "next normal."
"This could include messages tailored to different neighborhoods and delivered through the newly established community networks; or using their existing retail footprint to support local businesses, sponsor community centers, and host community events," says McKinsey. Localization is also important for national brands that don't have a local footprint. This challenges marketers to build a "granular presence at scale" and rely on personalization technology, including trigger-based messaging and analytics. (4)
A local marketing strategy gets results.
An analysis by TMW Unlimited found that about 66 percent of purchases are affected by some form of local activity, and a Forrester survey found that 60 percent of multi-location marketers say local campaigns have a direct impact on their customers' decisions to visit a store and make a purchase. (5)
During COVID-19, even struggling industries like restaurants saw a direct correlation between localized marketing strategy and revenue growth, according to a SOCi report. (6)
Local marketing is seen as a "largely untapped opportunity," but it's not easy to build localized strategies that lead to authentic leads. Forrester found that about 77 percent of multi-location marketers say that implementing a local strategy is "very challenging."
5 Best Local Marketing Strategies
What can you do to localize your marketing strategy and connect with customers in your community? Start with these five strategies.
Google My Business: Most people start with Google when they're looking for local products and services. The physical location information you share on Google My Business will feed into Google's search results and Google maps, helping shoppers find your local business. Continue to update and monitor this asset because outdated information does more harm than no information at all.
Local SEO: Your website is a key way to communicate your local presence. Follow local SEO best practices including using H-tags with your city and state, landing pages for each location, local descriptions, COVID-19 policies, hours, and driving directions.
Local Social Media: A localized social media strategy can help you build connections with the customers. Focus on location-specific content such as community events, photos at your storefront, stories of satisfied customers, and location-specific news. You will often find that the way you say things are as important as what you say. Many communities speak in colloquialisms that differ from other communities.
Nano-influencers: Micro-influencers are already being used in many digital marketing plans, but companies can take it one step further with hyper-localized brand representation. This geo-focused approach makes brand conversations feel relatable and relevant to the local community. The term that comes to mind is neighborhood mayor. It is that individual that many in a local community turn to for influence and guidance.
Local Paid Ads: Buying Google Ads can be especially effective for local keywords like "brewery near me" or "Virginia Beach realtor." There's typically less competition from other advertisers, and those searching for these keywords have a strong intent to take action. (7) Think about the way people would search when seeking not only the best business but the best local business. Long-tail keywords are essential.
Citations: