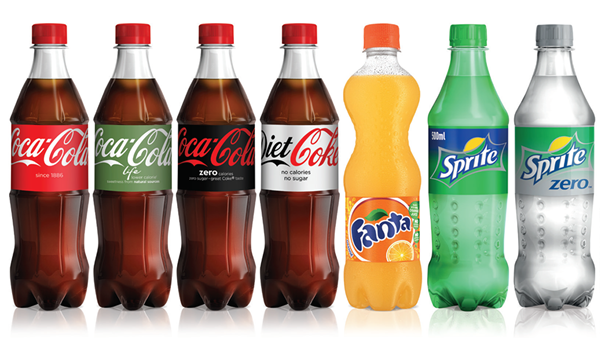 The benefits and approaches to multi-brand marketing are reasonably straightforward. Here's an overview of what it is, advantages, risks, organizational structures, how it works for my organization, and how it could work for yours.
What is Multi-Brand Marketing?
Multi-brand marketing is selling two or more brands into the same product segment. The overall goal is to increase market share. Examples include BMW selling three brands (BMW, Rolls Royce, Mini Cooper) and Volkswagen selling six brands (Audi, Bentley, Bugatti, Lamborghini, Porsche, Volkswagen).
In each case, the organization is using multi-brand marketing to reach different customers. They might be high-end customers seeking a Rolls Royce or Bentley, or they might be entry-level customers seeking a Mini Cooper or Volkswagen.
Advantages of Multi-Brand Marketing
There are quite a few advantages to multi-brand marketing.
Market segmentation – Targeting different brands to different segments.
Broader product offering – Different features, functions, and price points.
Greater alternatives – Starter options and moving up to higher-value products.
Brand switching options – Those who are prone to switch brands stay in the fold as long as they choose one of your brands.
Increased visibility of the organization – More brands and products have a higher reach across a broader range of customers.
Risks of Multi-Brand Marketing
Along with the advantages come a few risks that need to be balanced along with them.
Cannibalization between similar brands – Customers can move from brand to brand without real benefit to the organization.
Dilution of brand differentiation – Customers find little difference from one brand to the next.
Confusing brand overlap in segments – Products within brands can overlap. As one example, is a Porsche SUV much different than an Audi SUV?
Company image challenges – Customers start wondering if the company is dedicated to serving customers or to maximizing profitability.
Allocating resources across several brands – With limited resources, it becomes challenging to determine how best to allocate them across brands.
Multi-Brand Organization Structures
Optimizing the advantages and minimizing the risks is all about how you implement your organization's marketing structure. There are three primary options.3
Decentralized – Each brand has its own independent organizational structure.
Pros: Brand ownership, close to customers.
Cons: Brands compete with one another, disconnect between marketing teams, duplicate marketing spend.
Centralized – The overall organization runs marketing and product development for all brands.
Pros: Cost-effective, minimizes internal competition, consistent experience for customers.
Cons: Less knowledge about local conditions, customers, and individual brands.
Distributed – Some functions are centralized and others decentralized in a search for the optimum structure.
Pros: Lower fixed costs (not managing multiple platforms), lower variable costs (consolidated efforts for direct mail, email, media), lower headcount.
Cons: Challenging to find the right balance between what's centralized and what's decentralized, sets up competition between brands for centralized resources.
Does Multi-Brand Marketing Make Sense for Your Business?
First things first. Your initial objective must be to establish your current brand by concentrating all your efforts on that brand. Along the way, you'll be determining your company's culture and approach to clients. You'll be building your reputation and learning what you're good at and what you're not so good at. You can then start examining the potential for adding brands and how best to do that.
Here at Groundworks, we've elected to develop local brands providing consistent product and service solutions. We've consolidated overall marketing programs and product development. As a result, we create significant cost efficiencies along with huge performance advantages.
Here's our operating approach:
We are a fully integrated organization, independent and free to provide solutions that best serve our customers. From the materials we use to the software that powers our business, we have the tools to create better outcomes and results no other company in our industry can match.
From this, you can see that we're a distributed multi-brand organization. It works. It brings significant advantages to our customers through all our brands. It delivers more than the sum of its parts.
What works for your organization? Is it reaching more customers through an added brand? Is it adding products and services to your existing brand?
Good luck and feel free to reach out to me for further discussion.